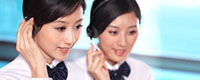 Name: Mr.song
Tel: +86-18863111349
E-mail: info@bsysd.cn
E-mail: bsyplywood@126.com
Add: Shandong,China
Skype: baishengyuan11
WeChat: BSY-Song
whatsapp: +86 18863111349
QQ: 2238264302






Product name : CNC spindless veneer peeling line

Product No. : 2019118143130
Details:
CNC Spindless veneer peeling line



Feature:




1. This is high speed CNC spindless veneer peeling line. The maximum speed is 80m/min。
2. CNC spindless veneer peeling line include: log debarker, veneer peeling machine, veneer clipper, veneer stacker and conveyor.
3. Maximum working log diameter is 500mm. The final log diameter is 40mm. It improve the utilization of wood greatly.
4. CNC control system is from Mitsubish of Japan. It is also changed by customer.
5. This line change machine and can work surface veneer 0.3-0.8mm。It is also work the core veneer 0.8-3.0mm.