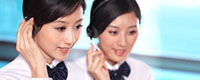 Name: Mr.song
Tel: +86-18863111349
E-mail: info@bsysd.cn
E-mail: bsyplywood@126.com
Add: Shandong,China
Skype: baishengyuan11
WeChat: BSY-Song
whatsapp: +86 18863111349
QQ: 2238264302






Product name : CNC spindless veneer peeling machine SL2600/3

Product No. : 2018112815859
Details:
CNC Spindless Veneer Peeling Machinery

Range of application:
CNC spindless veneer peeling machinery peel log to veneer. Veneer will be made plywood.
It is the important machine to make wood based panels.
Of course, It is also for making furniture, floor and others.


Feature:


1. This machine is heavy duty and advanced.
2. Veneer thickness is auto adjustment by CNC control system.
3. Rapidly change knife, knife put into box and press by hydraulic system.
4.Transmission system is gear drive.

Parameter:

| | | | | |
| --- | --- | --- | --- | --- |
| Model | SL2600/3 | SL1350/3 | SL2600/4 | SL1350/4 |
| Cutting log length | 2600m | 1350mm | 2600mm | 1350mm |
| Max. cutting log diameter | 360mm | 360mm | 360mm | 360mm |
| Final log diameter | 40mm | 40mm | 40mm | 40mm |
| Veneer thickness | 0.8-3.0mm | 0.8-3.0mm | 0.8-3.0mm | 0.8-3.0mm |
| Peeling speed | 42m/min | 42m/min | 42m/min | 42m/min |
| Motor | 29kw | 21kw | 2kw | 40kw |
| Overall size | 460x220x190cm | 340x220x190cm | 470x190x160cm | 330x170x160cm |
| Weight | 9200kg | 7500kg | 8500kg | 7200kg |