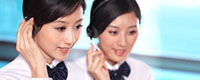 Name: Mr.song
Tel: +86-18863111349
E-mail: info@bsysd.cn
E-mail: bsyplywood@126.com
Add: Shandong,China
Skype: baishengyuan11
WeChat: BSY-Song
whatsapp: +86 18863111349
QQ: 2238264302






Product name : Veneer Dryer

Product No. : 20181120141215
Details:
Veneer Dryer:
Feature:

Veneer dryer is for drying wet wood veneer. Wet veneer pass the dryer, the moistuer content of dryer veneer will be about 10%.
The moisture content will be suitable for making plywood.
This veneer dryer is continuous. It have more combined type: roller veneer dryer, net veneer dryer, roller and net combined veneer dryer.
Its length depend on the veneer capacity. The heat source is steam or conduction oil.

Parameter:

| | | | |
| --- | --- | --- | --- |
| Model | BG183 | BG1332 | BG1933B |
| Working width | 2650mm | 2800mm | net 2650/ roller 2800 mm |
| Working deck | 2 | 2 | 3 |
| The heating length | 2x11=22m | 2x8=16m | 2x13=26m |
| Cooling length | 2x1=2m | 2x1=2m | 2x2=4m |
| Transmission speed | 2-28m/min | 1.5-15m/min | net 3-28/ roller1.5-15m/min |
| Drying capacity | 2.5-3.2m³/h | 1.8-2.5m³/h | 4.8-5.4m³/h |
| Steam consumption | 2100kg/h | 2000kg/h | 3200kg/h |
| Total motor | 95kw | 73kw | 170kw |
| Overall size | 290x490x300cm | 230x420x270cm | 340x540x450cm |
| Weight | 38000kg | 32000kg | 95000kg |